Irish Life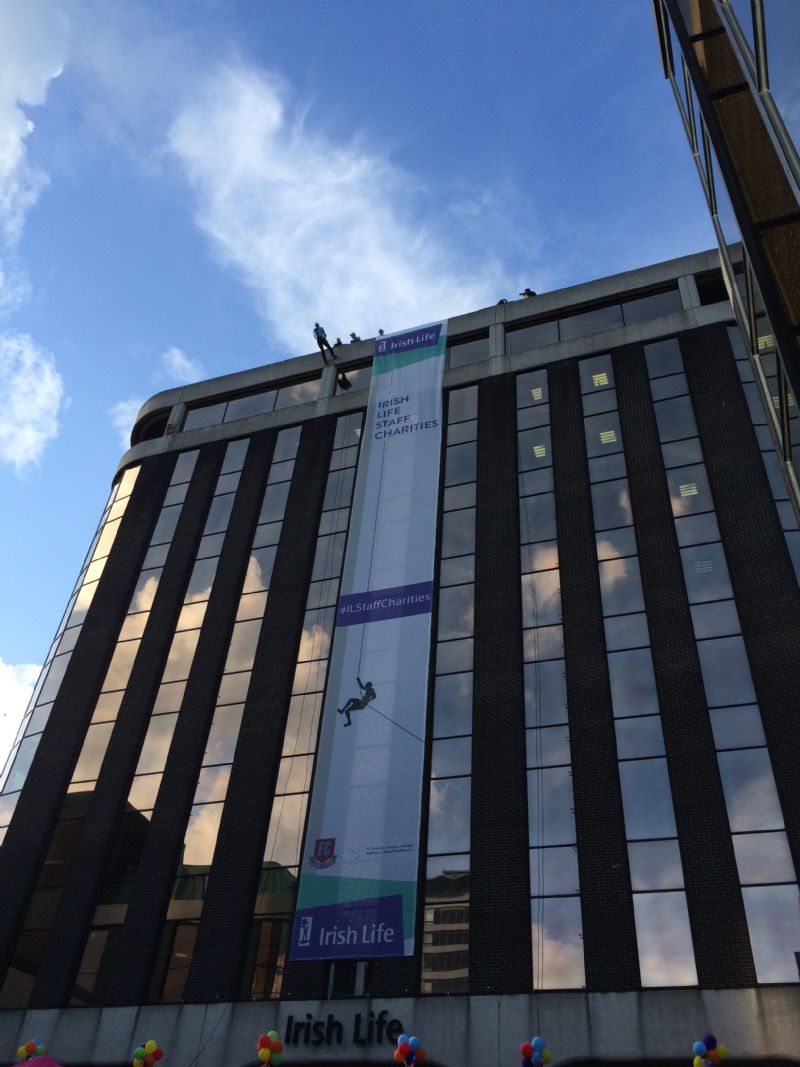 The Client:
Irish Life is Ireland's leading life, investment and pension company employing over 2,300 in Ireland, while an additional 500 connected with its parent company's European operations, all situated at its campus on Lower Abbey Street in Dublin. Each year Irish Life Staff Charities selects two charities to receive donations collected throughout the year. Monies raised are matched by Irish Life and have now exceeded €1.3 million for a wide range of charities.

The Brief:

LifeAdventureCo were asked by Irish Life Staff Charities fundraising committee to come up with an innovative fundraising challenge that would inspire maximum participation and donations.

The Solution:

We opted to deliver an Abseil from the top of Irish Life's iconic headquarters in Dublin city centre. Over the duration of the event, our team resourced over 100 participants. Apart from dodging some inquisitive pigeons, it was a highly memorable success. This 'chance-in-a-life-time' event for the many who took part helped take Irish Life's fundraising efforts to new heights!